Roofing for Independent Living Facilities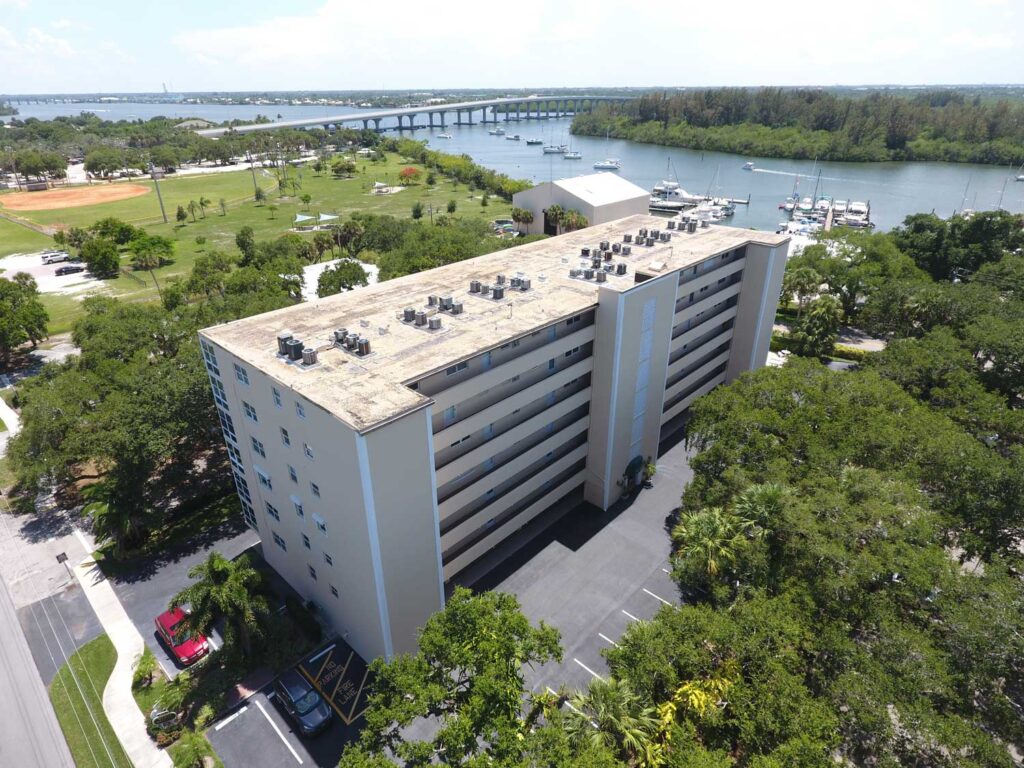 When you're looking for a roofing company to trust with a commercial roofing project for your independent living facility, The Roof Authority should be your first choice. Serving the Treasure Coast, Jupiter, Melbourne, and Fort Pierce, Florida, areas, The Roof Authority has been helping commercial properties with their roofing needs since 1993. We're certified throughout the state of Florida and stand behind our workmanship, offering our customers a 20-year manufacturer's warranty on their new roofs. Whether we're installing a new roof or performing an inspection or repair on an existing roof, customer satisfaction is our top priority.
Commercial Roofing Installation
A roof should be installed with care, even more so at an independent living community where many residents rely on the safety and security of their housing. Here at The Roof Authority, we fabricate our sheet metal in-house to ensure quality control and adhere to OSHA safety regulations throughout the roof installation process. Large-scale projects are our specialty, so you can rest assured knowing the roof installation project at your independent living facility is in good hands.
Commercial Roof Maintenance and Repairs
Have you noticed leaks or other issues with the roof on your independent living facility? Roofs need maintenance every so often to continue performing at their best, especially here in Florida where high winds, hail, sun, and rain are all prevalent. If you've noticed missing or curling shingles, black streaking, moss growth, or any other concerning structural issues with your roof, The Roof Authority can repair it. Our skilled team of roof technicians responds quickly to every inquiry to ensure any integrity concerns are promptly and professionally addressed.
Let a locally-owned, reputable commercial roofing contractor handle your project anywhere along the Central East Coast of Florida. Check out our portfolio and reach out to The Roof Authority when you're ready to get your independent living roofing project going!